WELCOME TO JOGBEVY MUSIC AND FASHION
THE SON OF THE BLACK HUNTER -ALKEBULAN
Experience the Unfathomable Momentum of the Hot New music Album THE EYES WHO SAW DREAMS.with lots of amazing hiphop classic fashion wears
From the cradle jogbevy was exposed to original Ancestral Hiphop music style originally inspired by the Spirit of the Ancestors, setting the stage for a powerful lyrical performance . the new Album (THE EYES WHO SAW DREAMS ) is filled with songs that prove jogbevy to be a force to be reckoned with in the HiHop music space 
Classic Hiphop Clothing Style
Indeed fashion and HipHop music are two inseparable factors in the music space. Jogbevy clothing line is determined to improve and redesign some famous hip-hop clothing trends of the great golden era of hip-hop music with a blend of contemporary clothing style
WHAT WE DO FOR MUSIC AND FASHION
THE GREAT HIP-HOP AWAKENING
Hip-Hop is more than a genre of music, it's a culture. And we want to preserve that culture. So whether you're an aspiring artist, a dancer, or just looking for a new way to express yourself and your love for the culture, we have what you're looking for. Jogbevy provides you with high-quality Hip-hop music and the latest in hip-hop fashion jogbevy and the dedicated team tend to make this platform the most comprehensive database of underground and mainstream hip-hop songs to help you
get started on your journey.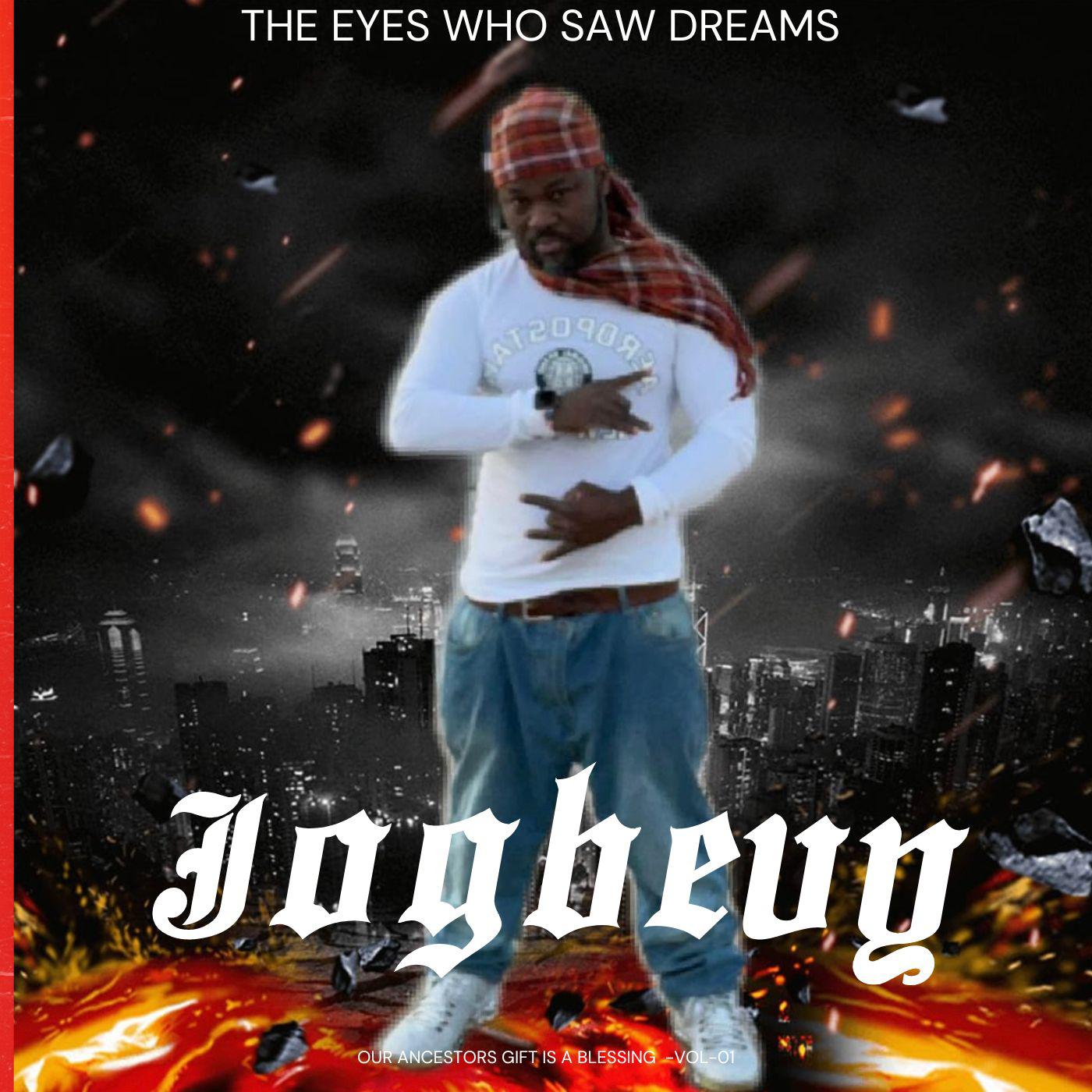 The Eyes Who Saw Dream
This is one of the best, advanced albums of our time. The Eyes Who Saw Dreams, is a new hip-hop album that will give you the best vibes and nostalgic feelings from the days when hip-hop music was in its prime. With high quality lyrically entertaining seven tracks, this album will be an instant classic for anyone who wants to feel like they're going back in time.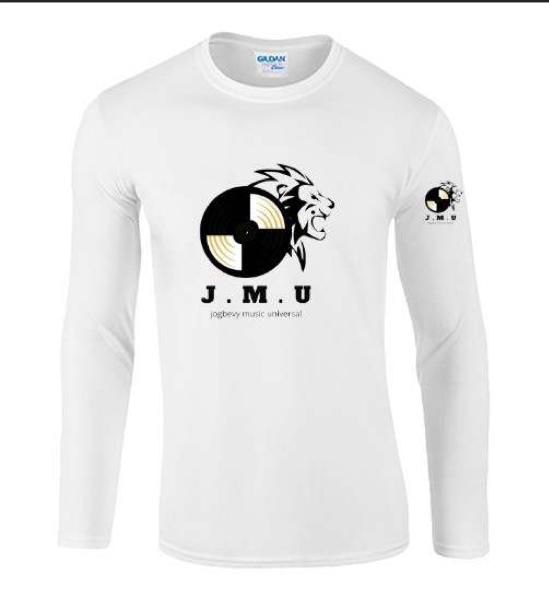 Hip-Hop Clothing Style
Jogbevy's Hip-Hop clothing style offers high quality and classic hip-hop clothing style. Jogbevy clothing Store offers you styles from the '90s, '80s, and new trends for all ages. Fashion has never been more fun and exciting. Jogbevy Hip-Hop clothing style is high quality and classic style to find. We have the best products and clothes for you here, from jeans to caps, to sweaters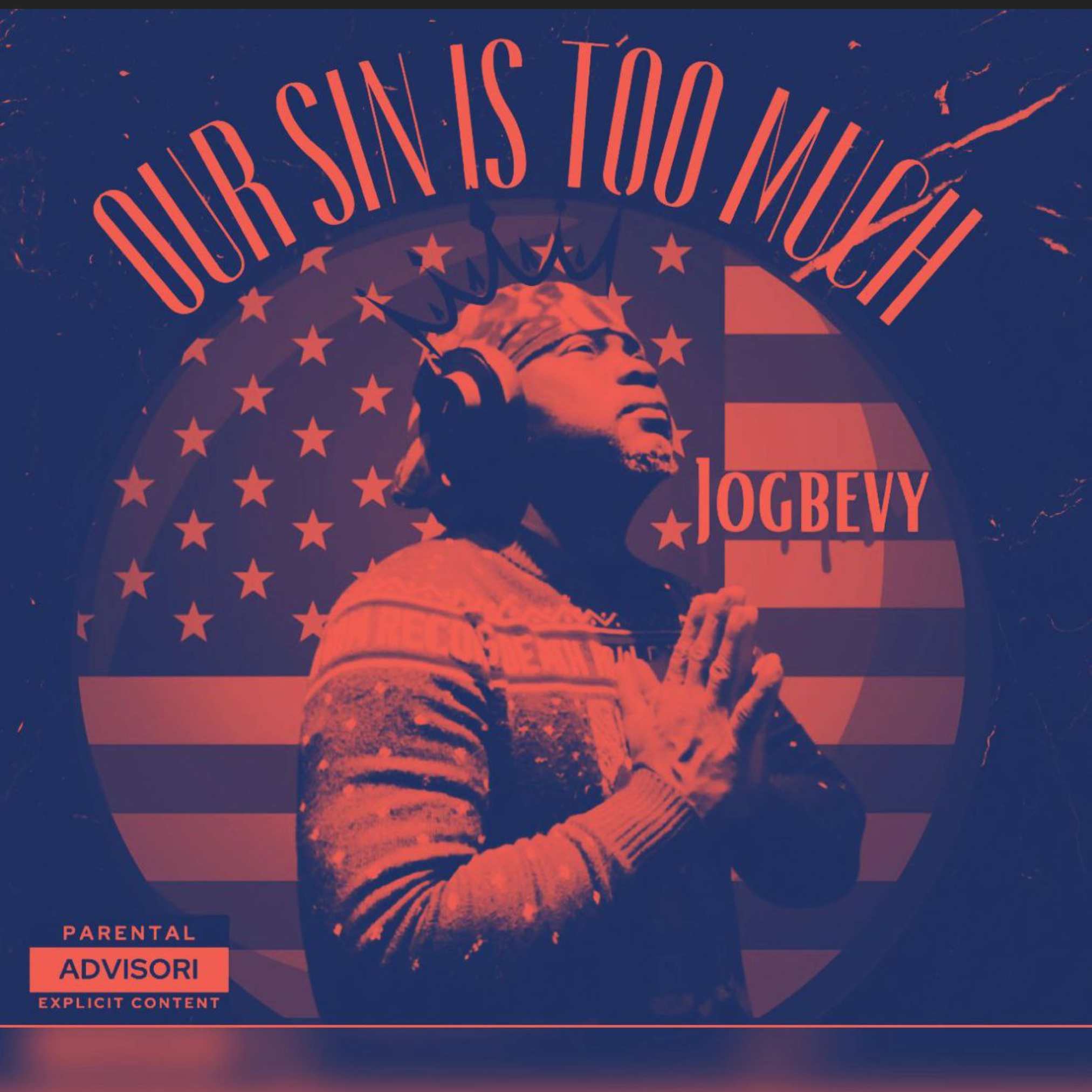 Quality Mp3 Hit singles
you can listen to hot music singles from the new Album the eyes who saw dreams and many more great hit songs to come. These latest and most popular releases are on the website store page. you will find your favorite hit single available in Mp3 format. This way, your music files will be saved on your phone, tablet, or computer so that you can listen to them anywhere.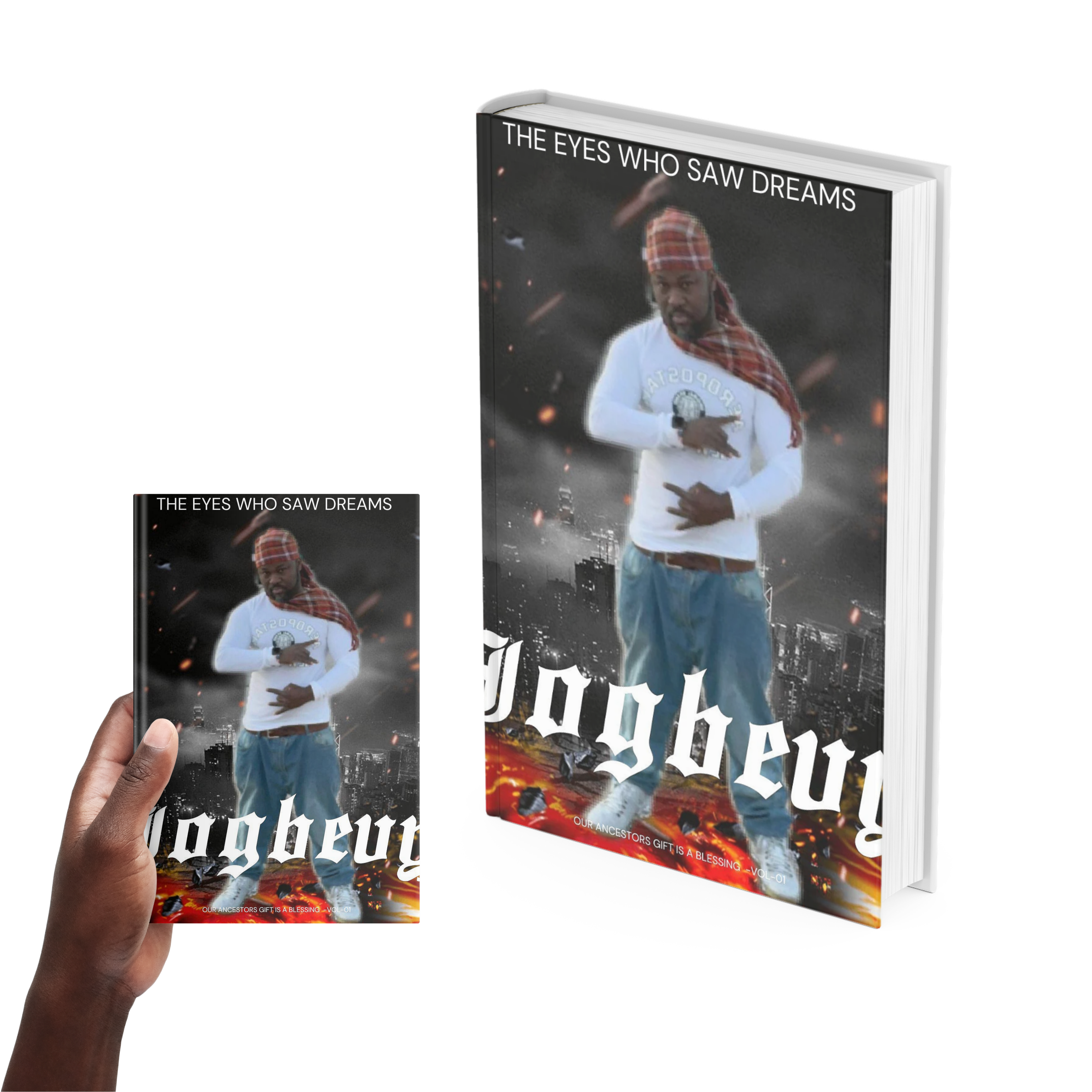 Our Future Project
The Book Launch About -The Eyes Who Saw Dreams

the eyes who saw dream is a book full of motivating events inspired by really great people who rose from zero to heroes Against all odds
JOFBEVY- Membership plans
Unlimited Entertainment with amazing Offers
Basic
$12
Monthly
15% discount
1 Free T-shirt after third subscription
downloads two songs for free
Access to jogbevy New songs
15% discount for jogbevy live performance
Premium Plus
$245
yearly
45% discount
2 Free T-shirt
2 Free Baseball cap
download the full audio Album
50% discount for jogbevy live performance
Access to jogbevy New songs
A chance To Win Cost free Tourism vacation to West Africa
$198 on next subscription
Premium
$16.85
Monthly
25% discount
1 Free T-shirt after third subscription
downloads two songs for free
Access to jogbevy New songs
25% discount for jogbevy live performance